Profile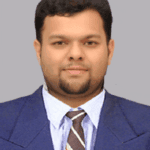 Paddy Sudhakar
Curriculum Vitae
Education

Anna University, Hamburg University of Technology, Northern Institute of Technology

Qualifications

B.Tech (Industrial Biotechnology) M.Sc (Biotechnology), MBA, PhD

Work History

Hamburg University of Technology, Earlham Institute-Quadram Institute

Current Job

Computational Biologist integrating multi-omic datasets from Inflammatory Bowel Diseases

Employer

Earlham Institute, Norwich Research Park, Norwich
Favourite thing to do in my job: Enlighten, Engage, Empower

About Me: A mixture of opposites - nerdy and funny, realistic and idealistic, subjective and objective

Read more

Hi there. I am Paddy and I live in the wonderful art-filled city of Norwich. Its amazing how compact and small Norwich is, given its a county capital. I am married to Sowmya  and we have an amazing three and half-year old crumpet named Bhoomi. We love spending time with other families and friends and take time out to blend in with local interest-based communities in and around Norwich.

We are also foodies, enjoy nature and the natural world, have a great deal of respect for the natural processes and other species which are responsible for producing the food we eat. A great fan of biodiversity – and social/cultural diversity without which our ecosystems and societies would be boring and unstable.

I love interacting with different kinds of people at different stages of their careers. So, I look forward to getting to know you all and hopefully answer some of your cheeky and not-so-cheeky questions.

My Work: Computational biologist; Engagement with policy makers and politicians; striving to make research more holistic by integrating the technical and behavioural sciences

Read more

My work can be summarized in the figure (source https://tinyurl.com/y35jos6c) below

My Typical Day: Working long hours at the computer; algorithms; tools; a couple of tea breaks; lots of emailing; and of course fun chatting with colleagues

Read more

source : https://tinyurl.com/y3asobba

source : https://tinyurl.com/yxt5xesl

What I'd do with the prize money: I would use the prize money for supporting frameworks which promote engagements between scientists and stakeholders in the society. In addition, I would also spend some of the money on conducting surveys about how science needs to be conducted ? Where should the government put the money in ?

Read more

As mentioned previously, I believe in the 3 foundational E's of Science – Enlighten, Engage, Empower. I somehow feel there is a disproportionately large focus on the Enlighten part of it while conveniently forgetting the Empowering aspect of Science. We need to remember and practice the Empowering potential of Science. And one of the ways by which to achieve this is to invoke the other E – Engage. Identifying stakeholders and "engaging" with them is critical to sensitize society about the Empowering potential of scientific endeavours and rational thinking.

In this above context, I would support citizen-led and bottom-up initiatives to promote engagement between scientists and stakeholders (eg; students, policy makers, farmers etc) in the society.

I would also love to spend some of the money realistically on online public surveys to assess where the government should spend a particular pot of money devoted to scientific research. For example, should more money be spent on understanding the mechanisms of health and how health is disrupted ? should more be done in terms of investment to value and preserve biodiversity of our soils and our guts ?

My Interview

How would you describe yourself in 3 words?

Passionate; Nature-food-lover; Travel-freak

What or who inspired you to follow your career?

The state of the world; our ecosystems; our guts

What was your favourite subject at school?

Biology of course

What did you want to be after you left school?

Actually, back then I was a train-fan, so I wanted to be an engine-driver

Were you ever in trouble at school?

Of course

If you weren't doing this job, what would you choose instead?

Well, given a chance, I would love to work with indigenous communities and transfer to the mainstream society their traditional knowledge of how they kept themselves and the ecosystems healthy.

Who is your favourite singer or band?

Shakira

What's your favourite food?

Well thats a tough one - I would go for red rice and fish curry

What is the most fun thing you've done?

Travelling to Greece

If you had 3 wishes for yourself what would they be? - be honest!

1. A night in a tree-house somewhere in the tropics 2. Live in a country where is lots of fresh seafood 3. An opportunity to teach kids about Emotional Intelligence, Inclusive Economics and Sustainable Development

Tell us a joke.

It is a joke-fact : "There is more Politics in Science than Science in Politics" - lets try and change that.
---
---